After many years in a location that did not get a lot of visibility, Munros moved to Rothesay Avenue in Saint John, NB.  Rothesay avenue is a very busy street and Munro's wanted to make the most of that exposure. We took full advantage of this location by installing a large 7'x14' channel letter logo on the front of the building. We also helped them show off their brand in their new large showroom. Using wall graphics, we created branding walls, product word walls, and displayed the logos of their major supplier brands around the store. Munro's really took advantage of the visibility of their new location and reaped the benefits. We wish Munro's all the best in their new home.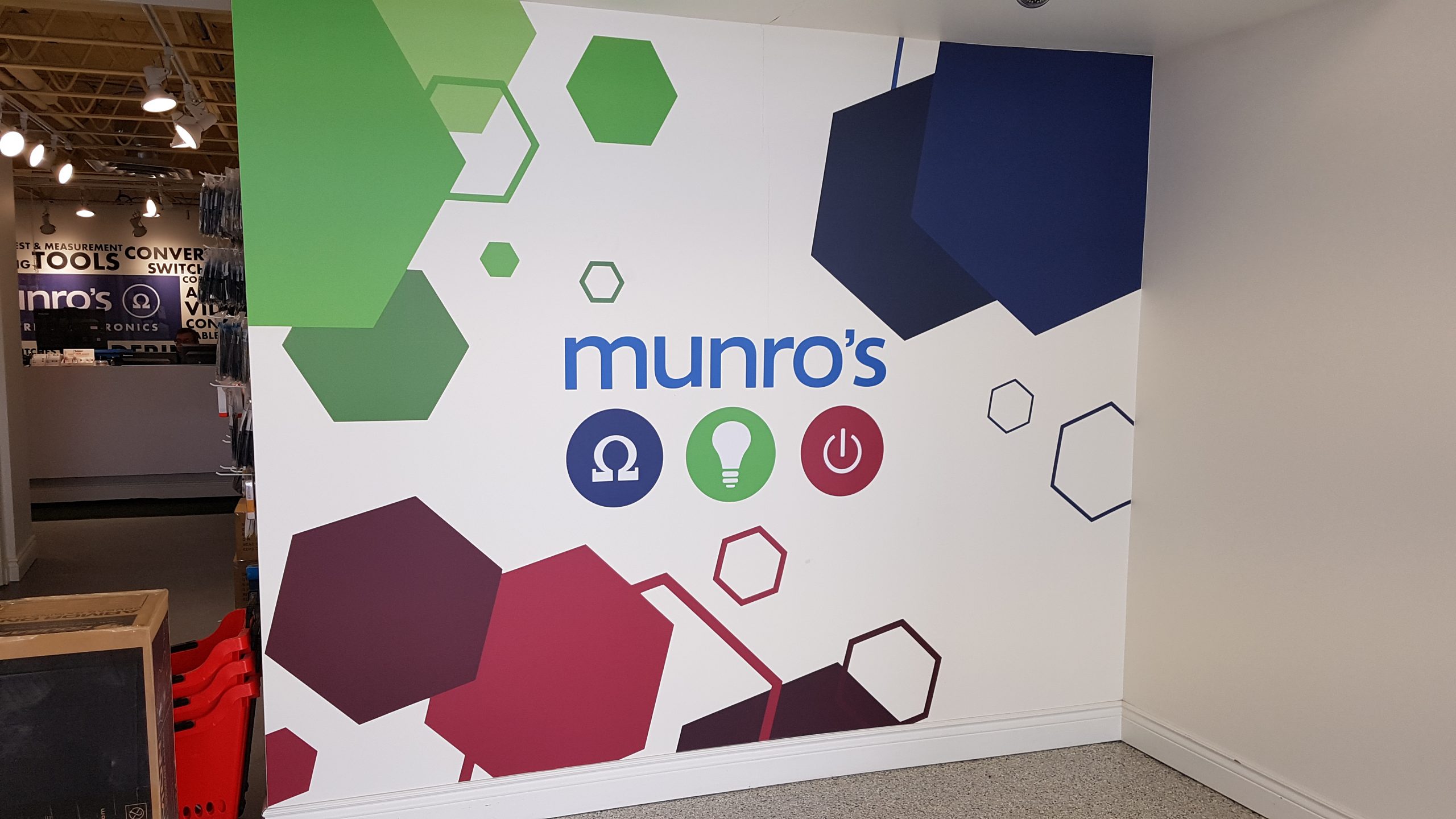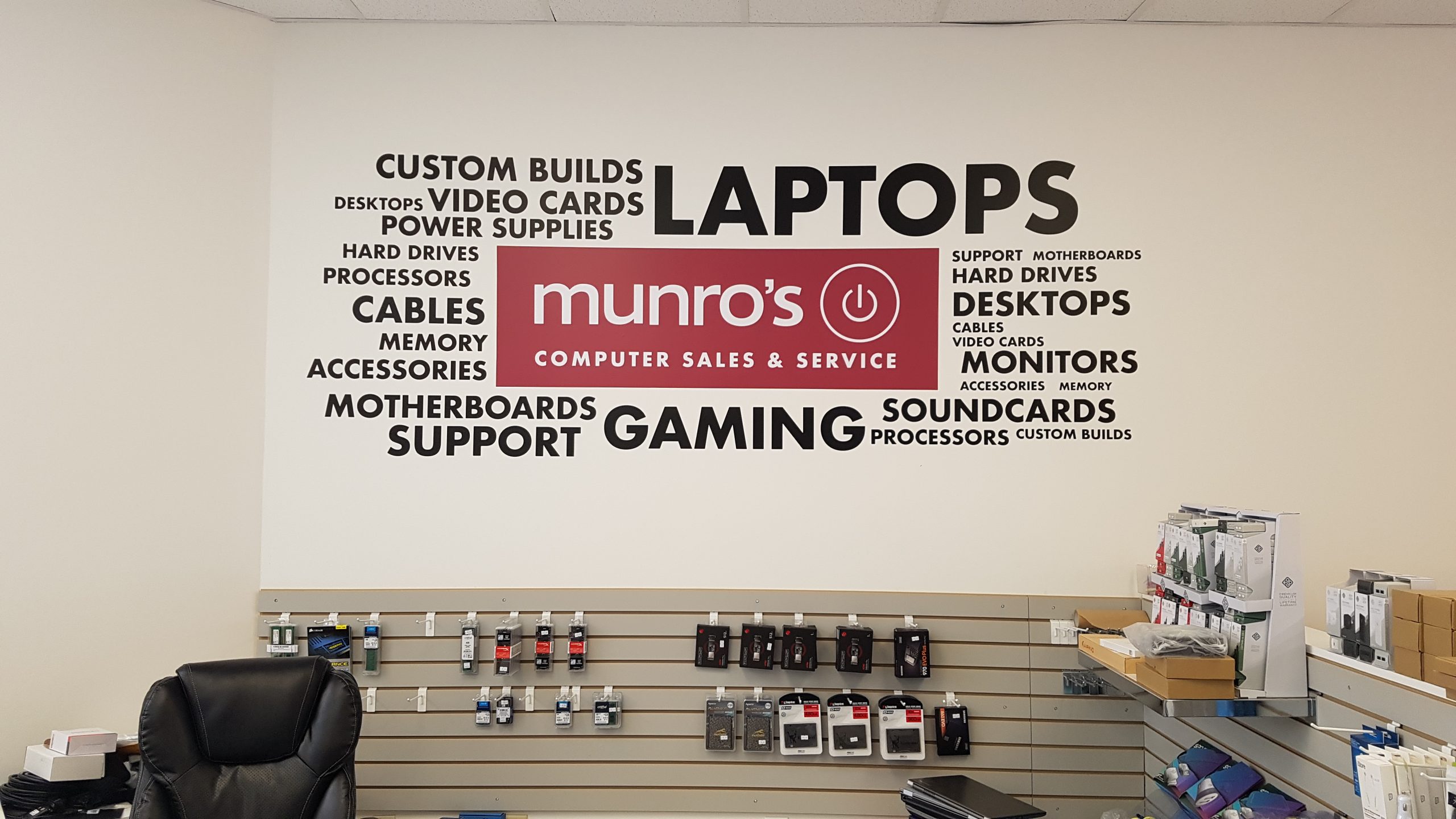 For the last 12 years Munro's has looked to Flewwelling Press as our printing supplier. They have helped with everything from outdoor signage, indoor store displays, business cards, banners and countless other items. Their team is extremely professional, detail oriented and prompt. The fact that they are local is just another bonus of working with the Flewwelling Press team. We highly recommend Flewwelling Press and do so regularly!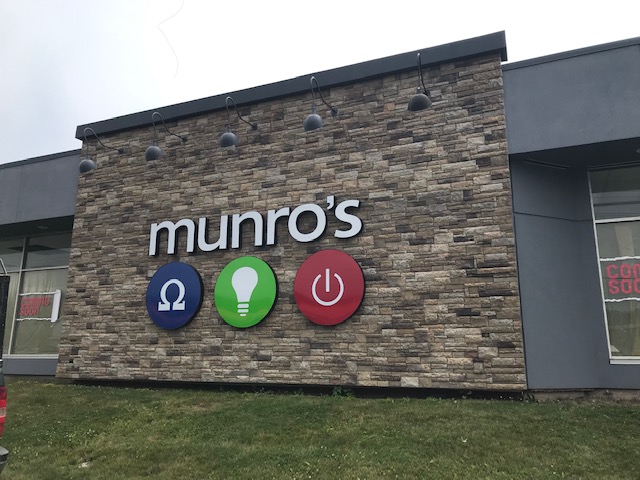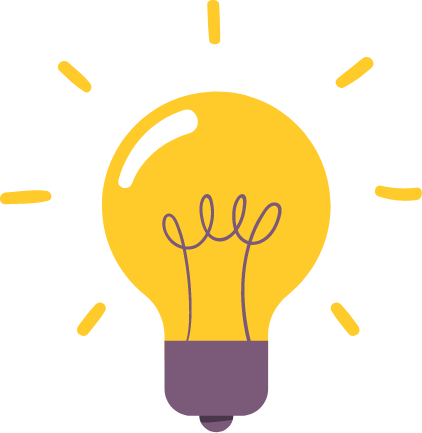 Get started now on a quote for your project.