Materials
100lb Gloss Text Paper & Aluminum Composite Panels
Collins tours was founded in 1960 by Carl & Judy Collins.  Today, the company is led by Greg Collins, who has transformed the company into one of Atlantic Canada's leading tour companies.  Collins Tours offers tours around the world and wanted to communicate this to their clients throughout Atlantic Canada, who prefer to receive tour information through physical print.  To accomplish this, we printed magazines for their 2019-2020 & 2020-2021 tour schedules.  These included photos of the destination, tour dates, pricing & attractions.  Collins tours mails them to any interested client across canada, as well as hands them out at trade shows around the maritimes.
To communicate this message locally, as well as to better identify their offices, we installed two 4'x8' signs on the side of their building.  These signs garner hundreds of views per day, which helps to drive more traffic to their website & create more interest in their tours.  We are proud to help Collins Tours share their amazing tours with the rest of Canada.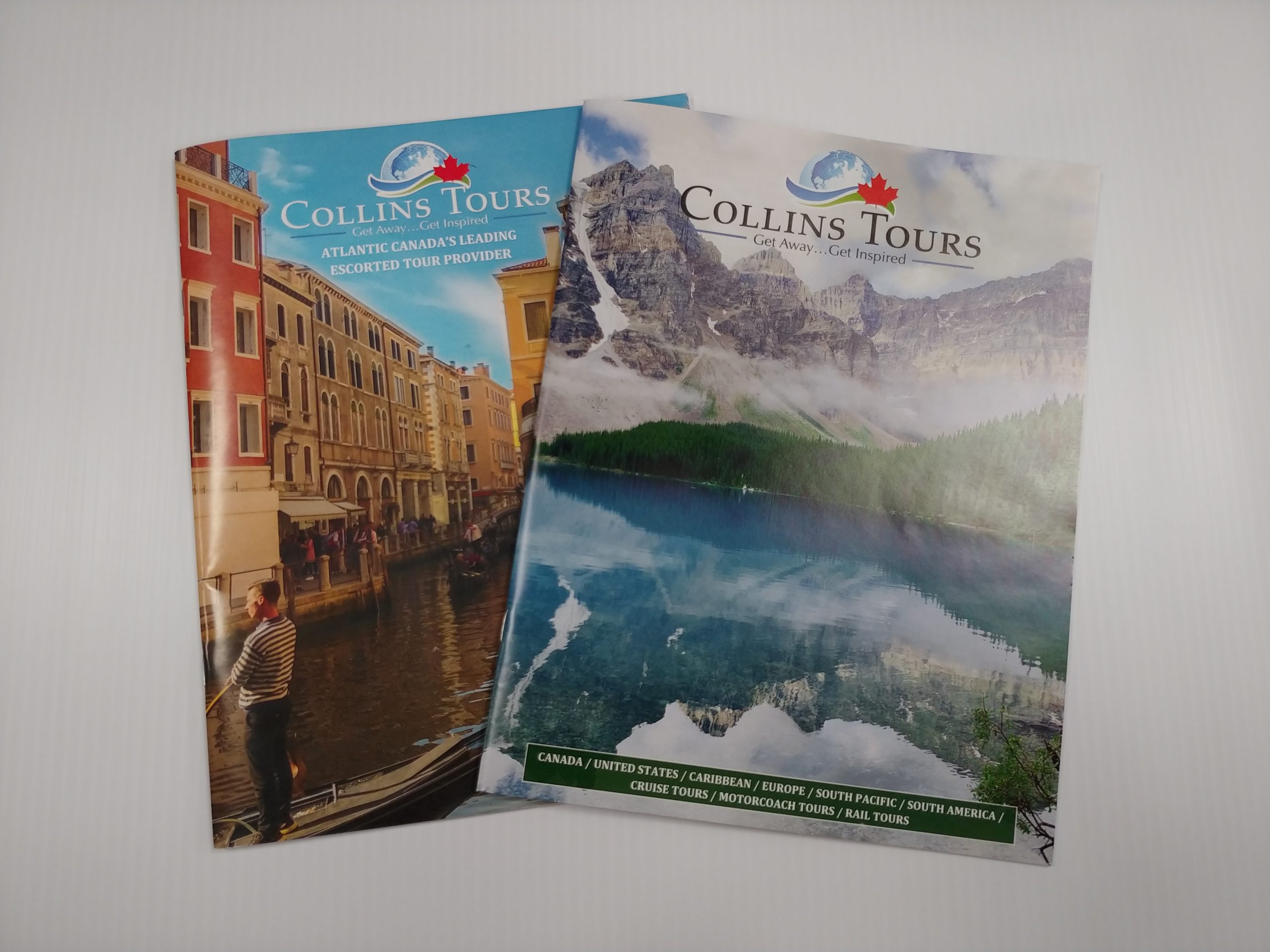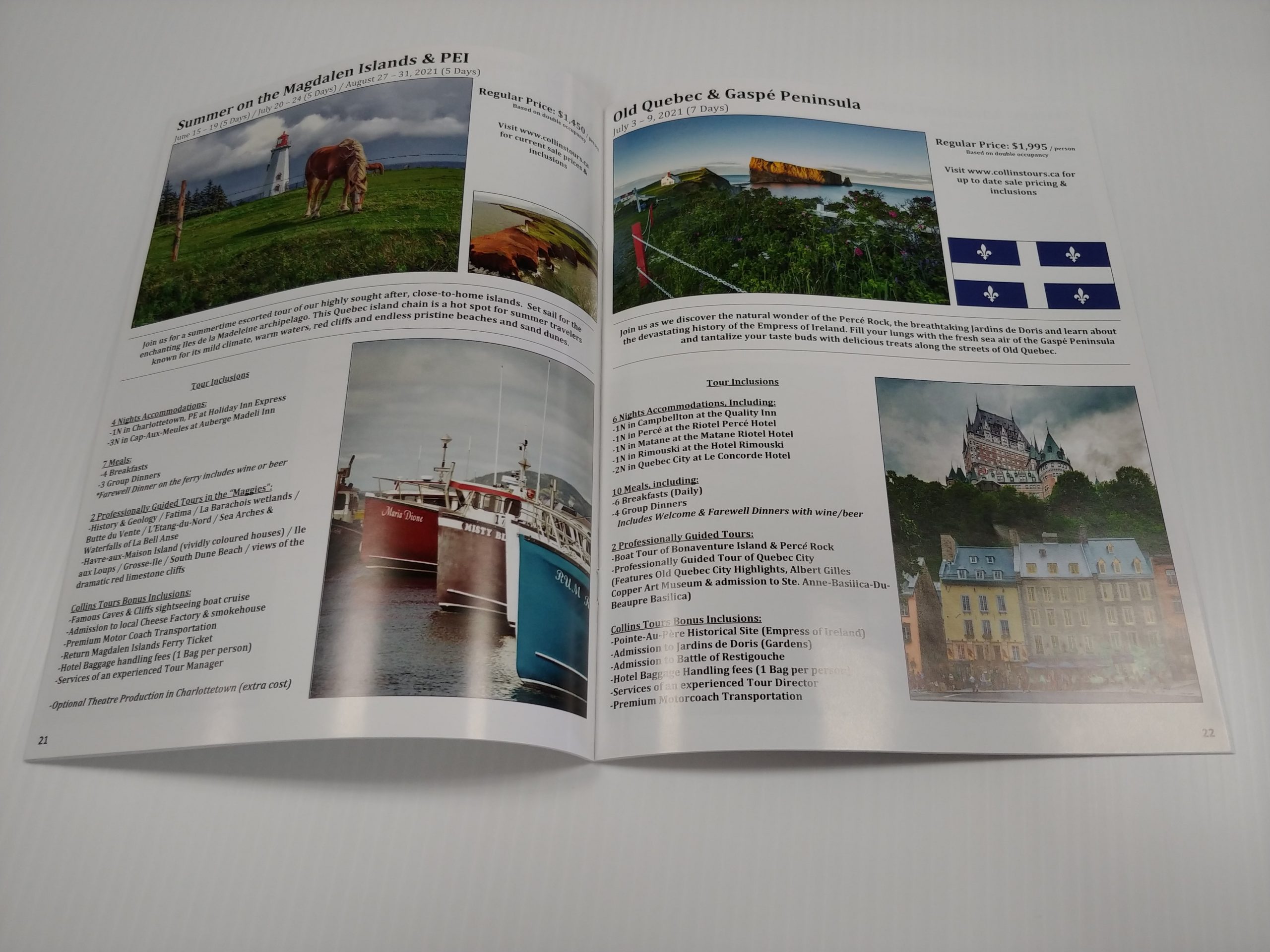 Ron, Corey, and Sue and the rest of the team at Flewwelling Press are class act when it comes to products and service. I have know them personally for many years and you do not find better people to work with.  Collins Tours has been a client of theirs for nearly 20 years and it's a 5 star company going the extra mile when its needed! Great job team Flewwelling!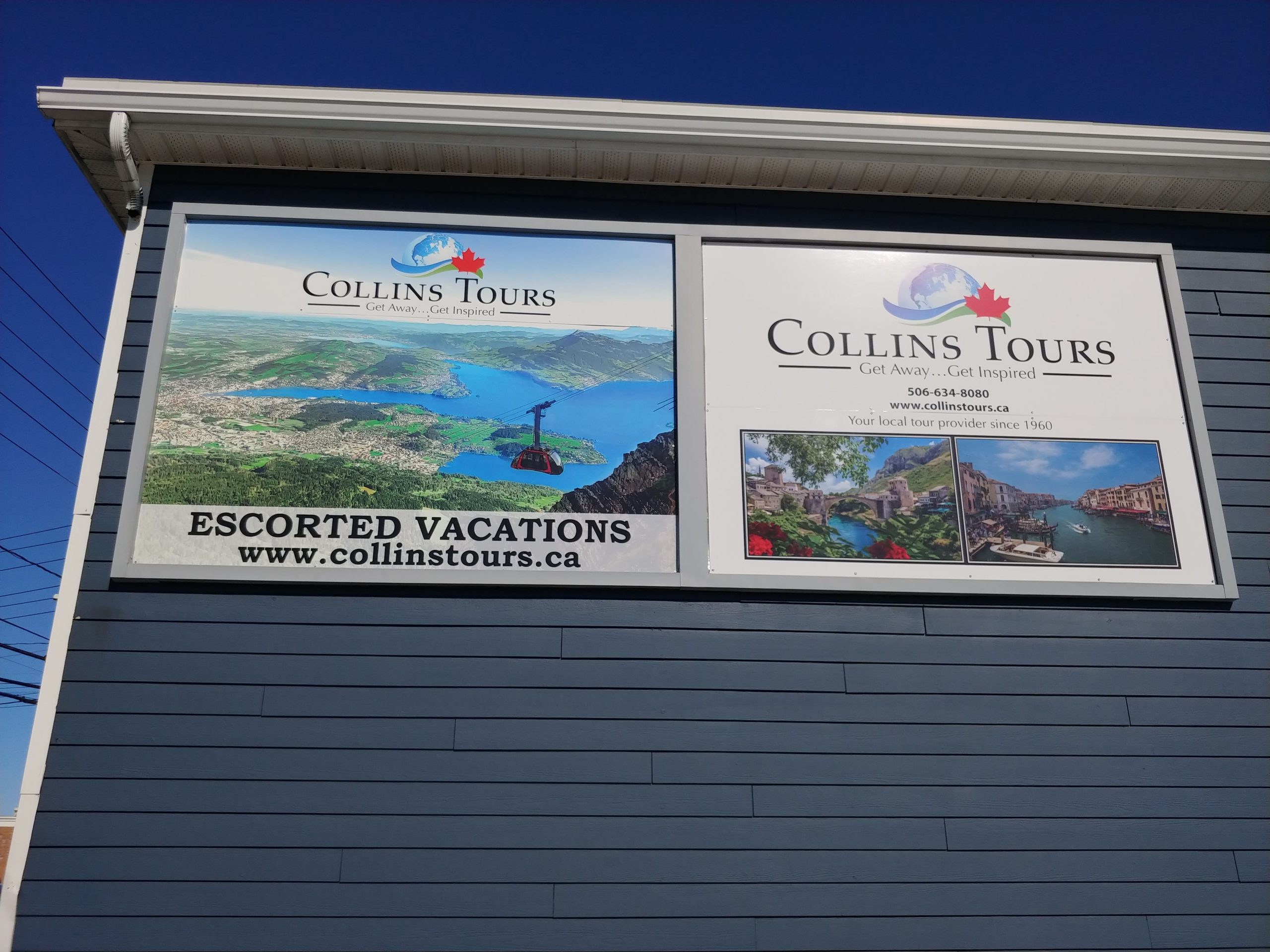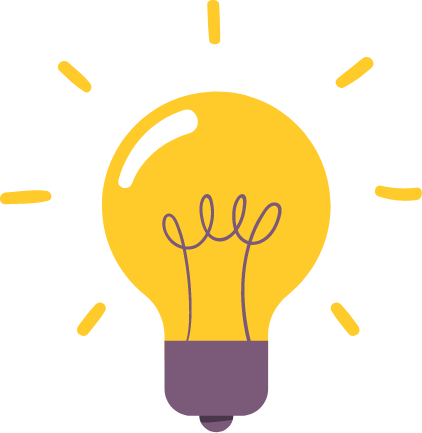 Get started now on a quote for your project.